Aged Care
Entering the aged care system is often a difficult time for many families. We, or someone we love, face the prospect of a loss of independence. It can all be very scary.
What's more, the financial aspects of the aged care system are incredibly complex. What fees do you have to pay? When do you have to pay them? To whom do you have to pay them? How does being in residential care affect your Centrelink entitlements? Your super arrangements? Your estate plans?
We can assist you to fully understand your financial situation and the way that this interacts with your aged care. This involves things like:
Working out the type and quality of care you can afford;
Working out the costs of this care;
Arranging to pay your accommodation and care fees that apply;
Ensuring you maximise your Centrelink pension and any other entitlements;
Best managing your family home and other significant assets; and
Simply ensuring that your time in aged care is as financially comfortable as possible.
In the best cases, planning for aged care should start well before the need for aged care arises. The planning should start when your retirement planning starts – aged care is, after all, part of your retirement. And starting the planning process as early as possible lets you also ensure that this planning complements the other elements of your financial plan, such as your estate planning.
That said, it is also never too late for good planning. So, if aged care is already a reality, then get in touch with us and make sure that you make that reality as pleasant and satisfying as possible.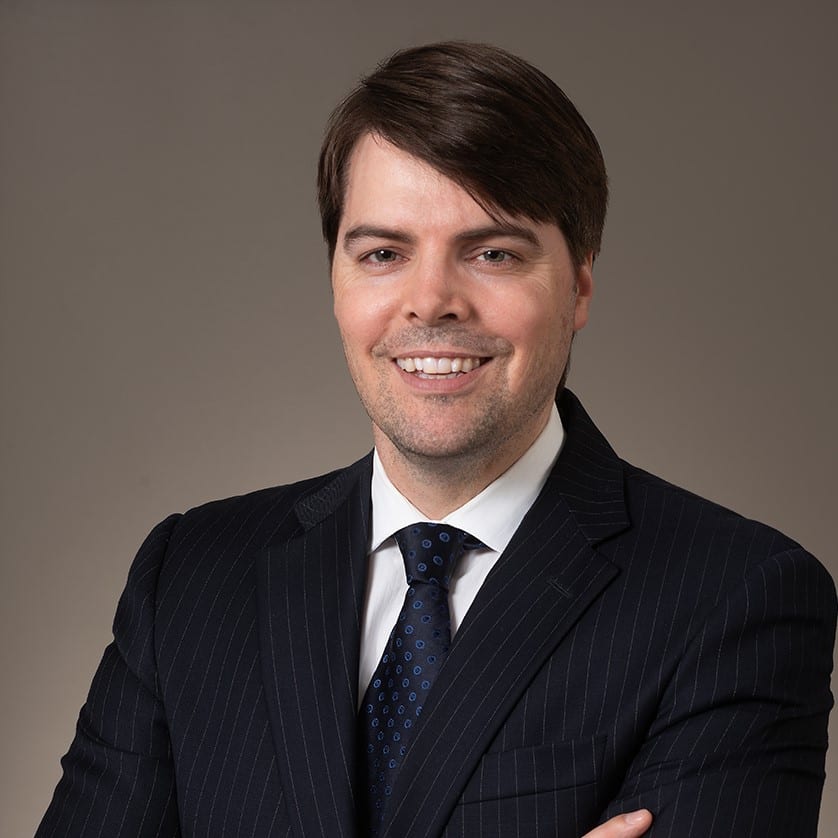 Heinrich Jacobs
Senior Financial Adviser
Heinrich is the Managing Director of Lightbulb Wealth Management and is responsible for leading the firm to execute its strategic objectives, while ensuring the firm's high standards of client care are maintained.
Heinrich specialises in providing comprehensive advice to a wide range of clients, from affluent and high net wealth individuals and their families, executives, business owners, athletes, non-for-profit organisations, retail clients, through to self-funded retirees.
Heinrich assists his clients with a range of financial planning, investment and advisory services including investment selection, asset allocation, portfolio management and reviews, estate planning, trust advice, residential and commercial lending, and superannuation strategies including self-managed superannuation establishment advice and administration services.
Before founding Lightbulb, Heinrich held a number of corporate management positions at the ANZ Bank and Suncorp Bank. At ANZ, Heinrich led and managed teams working across the retail, affluent, and institutional business segments of the bank with a focus on leading teams and providing strategic advice to clients with a focus on their wealth management, lending, investment, and cross border transactional banking requirements.
Heinrich is passionate about helping Australians grow and protect their wealth and is a strong advocate for advice and improving the client experience. He regularly speaks at industry forums including CPA chapter events.
Heinrich holds a Master of Business Administration (MBA) from Southern Cross University, a Post Graduate Certificate in Management (Distinction) from the Australian Institute of Management, and an Advanced Diploma of Financial Planning.
Heinrich is a licensed Financial Planner AFP® and member of the Financial Planning Association of Australia, and a member of the Finance Brokers Association of Australia.
Outside of work, Heinrich enjoys spending time with his family. He is a former semi-pro tennis player with his claim to temporary fame being a straight sets loss against the former world number 3 and current coach of Roger Federer; Ivan Ljubicic.
Heinrich Jacobs is an authorised representative (1241405) of Lifestyle Asset Management Pty Ltd (AFSL 288421). Heinrich is also an authorised credit representative (475174) of Beagle Finance Pty Ltd (ACL 383640).
Relevant Articles...
The National Disability Insurance Scheme, or NDIS is an insurance scheme that funds supports to people with a permanent disability. The idea is that those supports work to reduce or remove things that disable a person. It is currently helping almost 450,000 people, so it affects a lot of us either directly or indirectly.